EC15 - Crystal Chandelier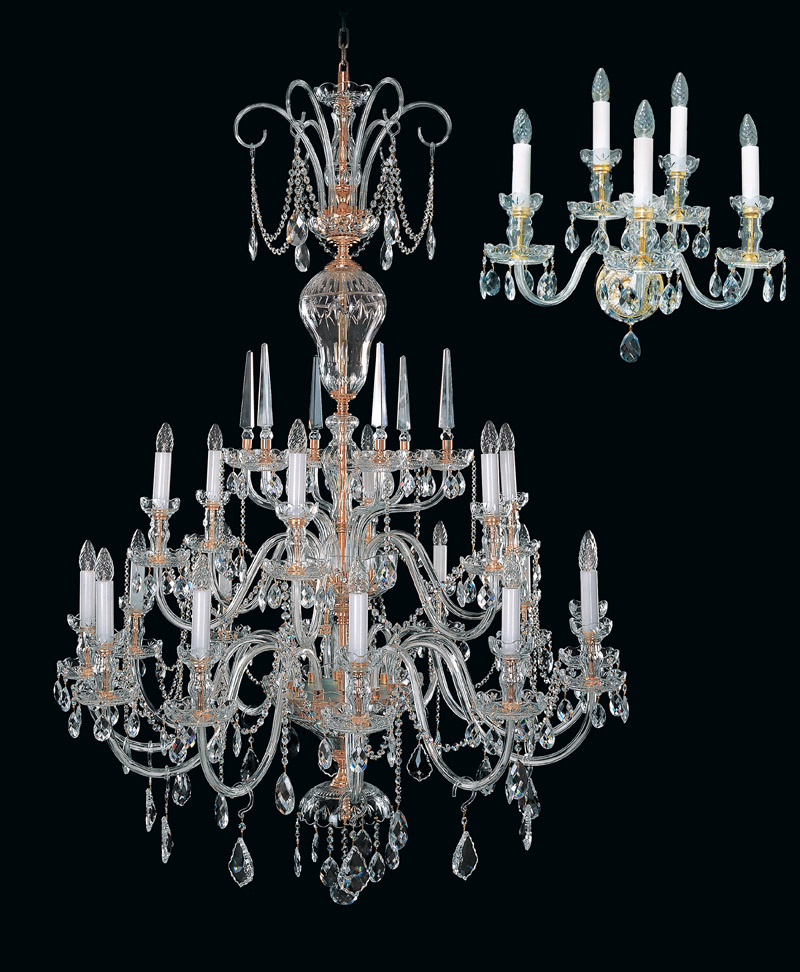 Number of Lights: 18

Diameter: 48 in (120 cm)

Height: 68 in (170 cm)

Click here for the larger picture.

cut crystal

polished brass

delivery within 3 weeks
Chandelier

Your Price: $4311.80
Wall Fixture

Your Price: $616.84
! Write the voltage (110-125V for
use in the U.S.A., Canada ...
or 220-250 V for use in the other
countries) in the shopping cart
as "NOTE"!
Language Versions : English , Deutsch

View Cart
(Notice: If you change a language version, so a content of your shopping cart will be removed!!)
Use of this Web site signifies acceptance of the AA CZECH GLASS.COM Terms of Use and Privacy Policy.
Copyright © 2000-2013, AA CZECH GLASS.COM